Alleged cover up of evidence includes liquifying victims bodies with acid
SARS in Anambra, Rivers, Imo and Enugu states amongst the indicted
Scores of youths from various communities in Orlu zone, Imo State, Nigeria, have fled their homes amidst a heavy crackdown by Nigerian security forces allegedly targeting suspected members of the Indigenous People of Biafra (IPOB) group. The federal crackdown has resulted in violent shootings and arrests, causing residents to fear for their lives.
Concerns have been raised about the indiscriminate targeting of youths as IPOB members, with calls for a peaceful resolution rather than resorting to widespread arrests or killings. IPOB has accused Nigerian security forces, particularly the Special Anti-Robbery Squad (SARS), of being responsible for the killings and disappearances of its members and innocent civilians across multiple states in the Eastern region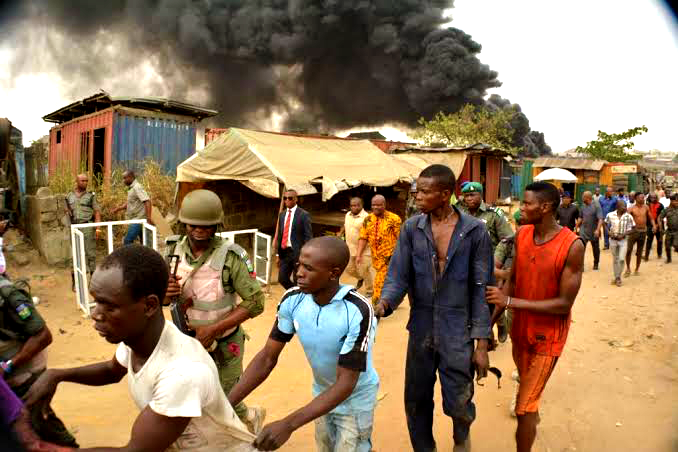 In a statement, IPOB called on the international community, including the United Kingdom High Commission, Amnesty International, Human Rights Watch, and the US Embassy, to intervene and stop what it described as the "unabated secret abduction, torture, detention, and killing" of its members and non-members.
The group specifically highlighted the activities of SARS units in Anambra, Rivers, and Enugu states, as well as Orlu in Imo State. IPOB expressed concern over the disappearance of many Biafran youths and accused security forces of covering up evidence by using acid to destroy bodies. The group emphasized its determination to put an end to the alleged state-sponsored genocide against Biafrans.
IPOB led by Nnamdi Kanu, advocates for the creation of an independent state of Biafra in the South-East and parts of the South-South, Middle Belt regions of Nigeria. The push for independence stems from claims of marginalization and perceived discriminatory government policies against the predominantly Igbo-speaking South-East. Nigeria previously experienced a devastating civil war between 1967 and 1970 against the breakaway Biafran Republic, resulting in significant casualties.
SOURCE: The Authority
IMAGE: News Critic