Burkina Faso government stated recently that it had signed an agreement with Russia for the construction of a nuclear power plant to "cover the energy needs of the population,".
"The construction of this nuclear power plant in Burkina Faso is intended to cover the energy needs of the population," it added.
The agreement was signed at the Russian Energy Week in Moscow, which was attended by Burkina Faso's energy minister Simon-Pierre Boussim and Nikolay Spassky, the deputy director general of Russia's state atomic energy agency Rosatom.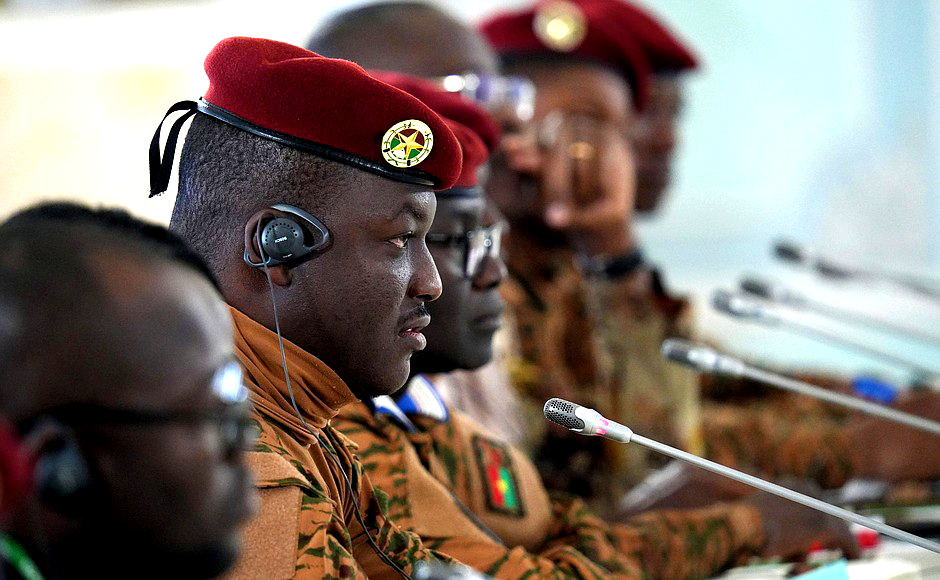 President of Burkina Faso Ibrahim Traore. Photo: Alexei Danichev[/caption]
The document "fulfills the wish of the president of Burkina Faso, Captain Ibrahim Traore, as expressed last July at the Russia-Africa summit during a meeting with his Russian counterpart President Vladimir Putin," the statement said.
Rosatom said in a statement that "the memorandum is the first document in the field of the peaceful use of atomic energy between Russia and Burkina Faso."
It said the agreement laid the foundations for cooperation in areas including the use of nuclear energy in industry, agriculture and medicine. Just under 23% of Burkina Faso's population had access to electricity at the end of 2020, according to the African Development Bank.
"We plan, if we can, to build nuclear power plants by 2030, in order to solve the problem of the energy deficit," Russia's TASS news agency quoted Boussim as saying on Thursday, in Russia.
"Our challenge is to double our electricity production by 2030, which will allow us to boost the industrialization of Africa," he added. Burkina Faso imports a large part of its electricity from neighboring Ivory Coast and Ghana, while producing some of it locally, mainly through hydroelectric or solar power.
Junta leader Captain Ibrahim Traore seized power on September 30, 2022, the landlocked country's second coup in eight months. The takeover was triggered by discontent at failures to stem a raging sinister jihadist insurgency which swept in from neighboring Mali in 2015.
Two days later thousands of people took to the streets of the capital, Ouagadougou, following a call from Traore supporters to defend him amid rumors of a coup on social media.
The military government said it "regrets that officers whose oath is to defend their homeland have strayed into an undertaking of this nature, which aims to hinder the Burkinabe people's march for sovereignty and total liberation from the terrorist hordes trying to enslave them."
Investigators had received a tipoff about "soldiers and former soldiers working in intelligence" who were scouting out the homes and other locations used by key figures in the junta, including Traore.
Shortly after Traore's takeover, military prosecutors in December 2022 also said there had been an attempt to "destabilize state institutions." Those behind it, they said, were civilians and a lieutenant-colonel named Emmanuel Zoungrana.
More than 17,000 civilians and troops have died in jihadi attacks in Burkina Faso, according to a count by an NGO monitor called the Armed Conflict Location and Event Data Project.
More than 2 million people have also been uprooted, making it one of the worst internal displacement crises in Africa.
SOURCE: Reuters