About 14,000 Nigerian nationals in Germany are waiting deportation.
 12,500 of them are in a "condition of tolerance", as Nigerian government hesitates to take them allegedly for ID issues
German Chancellor Olaf Scholz has expressed concerns about the increasing number of Nigerians seeking asylum in Germany, revealing that approximately 12,500 Nigerians currently reside in "a state of tolerance". This temporary status, known as "Duldung," allows asylum seekers to stay in Germany temporarily, but their obligation to leave the country still remains. The major hurdle lies in the lack of identification documents for these individuals, making their deportation difficult.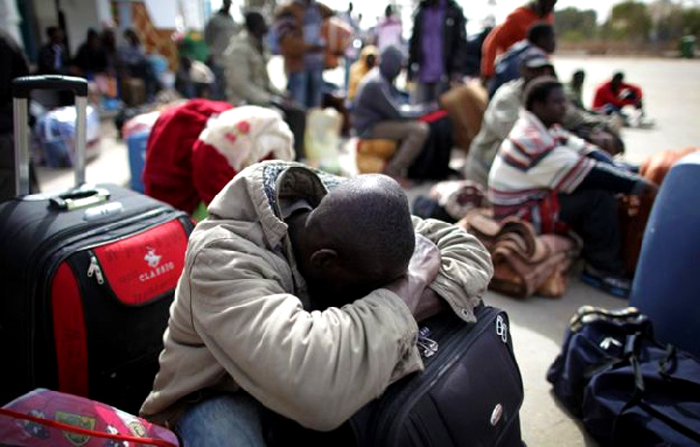 During a meeting with Nigerian governemnt, Chancellor Scholz highlighted the urgency of addressing this situation. Tinubu has agreed to welcome back these nationals under certain conditions, emphasizing the importance of their appropriate conduct as compatriots. This diplomatic effort aims to alleviate the migration situation and ensure a smoother process for the return of Nigerian asylum seekers.
To streamline the deportation process for those whose asylum requests have been denied, the German Cabinet recently approved draft legislation. This decision aligns with Germany's broader response to the rising wave of irregular migration, exemplified by the entry of over 21,366 irregular migrants into the country in September 2023—the highest number since February 2016.
Notably, the German population has witnessed a notable increase, with 3.26 million people registered in Germany's Central Register of Foreigners by September 2023—reflecting a surge of 111,000 individuals since the beginning of the year. Among them, 14,000 Nigerians face potential deportation, highlighting the pressing need for effective cooperation between Germany and Nigeria to address the challenges posed by irregular migration.
In a broader context, Germany's population stands at approximately 84.5 million, with 72 million being German nationals and 12.6 million being foreigners.
IMAGE: AP